© Rose A. Jenkins
---
contact me at plasma@brick.net or call 314-863-2241 to find out if there's something I can create for you.

---
Editor/Publisher of Pathfinder
Creative Artist, producing many of the ads appearing in that publication.
Other art produced for book covers, specialty items (coffee cups, etc), banners and poster art for a variety of groups in and around the Missouri-Illinois area, including
Gitana Productions, InnerMission, Pegasus Productions Psychic Fairs, Mystic Valley, Living Insights Center, Astrological Assoc. of St. Louis, as well as art for the Original Afterlife Conference
(and many more).

---

Titles:


Dreamcatcher
Created during Jan & Feb 2011 for the
Mar/Apr 2011 cover of Pathfinder.


Comment:
It is a "dream catcher" for worlds.

---

Cosmic Egg
Created for the Mar/Apr 2014
cover of Pathfinder.


Comment:
This is "spring time" for the Cosmic Egg, beginnings on a Cosmic plane.
---
Top image
Bottom image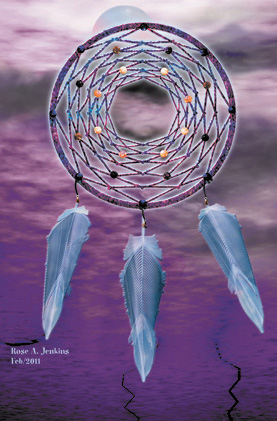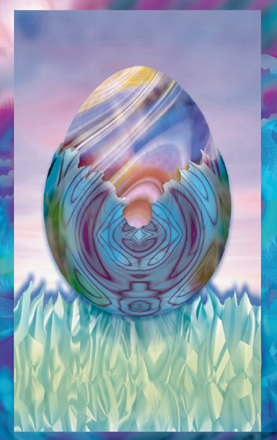 top