© Rose A. Jenkins
---
contact me at plasma@brick.net or call 314-863-2241 to find out if there's something I can create for you.

---
Editor/Publisher of Pathfinder
Creative Artist, producing many of the ads appearing in that publication.
Other art produced for book covers, specialty items, banners and poster art for a variety of groups in and around the Missouri-Illinois area.
---

Title:


Recalibrating the 'Eye of Harmony' and Timelines
Created for the Sep/Oct 2020 Pathfinder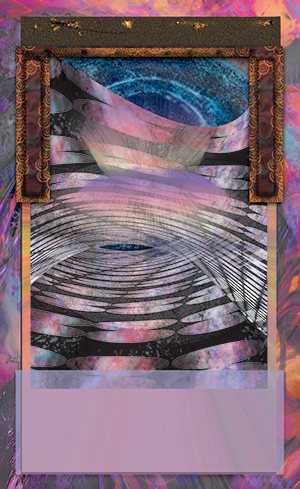 Timelines are shifting...

---
top